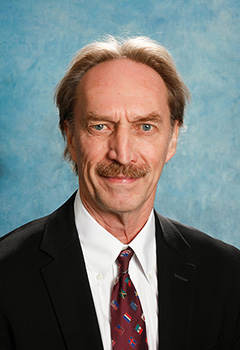 Dr. Robert Risch
Rob Risch has been the Director of the International School of Belgrade since July 2012.
Rob earned his Doctorate in Education in Educational Leadership from Lehigh University in Pennsylvania, USA. He holds a Masters' degree in Education from the University of Vermont as well as a Bachelor of Arts in Biology from Middlebury College in Vermont, USA.
Prior to arriving at ISB Rob spent five years as Headmaster of Nagoya International School in Japan, and before that he was the Lower School Principal at Zurich International School, where he also spent five years. Rob has also held senior administrative positions at the American Community School of Amman, Jordan; the International School of Islamabad, Pakistan; and the International School of Cartagena, Spain.
Rob enjoys spending time with his family, hiking, biking, skiing and soccer.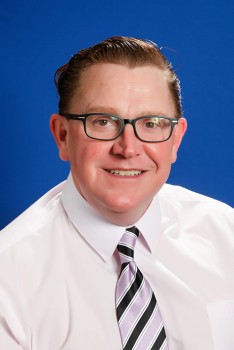 Mr. Brian Lettinga
Mr. Lettinga joined the ISB team in 2011 as the Lower School Principal. Prior to joining the ISB team, Mr. Lettinga was the PreK-8 Principal at Colegio Internacional de Caracas in Venezuela. He has taught both grade four and five as well as Middle School Humanities and English and has served as IB coordinator in previous posts.
Mr. Lettinga started his passion for oversees teaching in August of 1995. He has two children at ISB, Miles and Posie and his wife, Annalisa Lettinga, is an IBDP Math Teacher here at ISB and is also the head of the math department.
Mr. Lettinga earned a Bachelor's Degree in Political Science from Western Michigan University and two Master's Degrees, one from Aquinas College - a Master's Degree in Education - and a second in Educational Leadership from Lehigh University.
Mr. Lettinga is originally from the state of Michigan. He enjoys fishing, cooking, golf, baseball, softball, travel, and spending time with his family when he is away from school.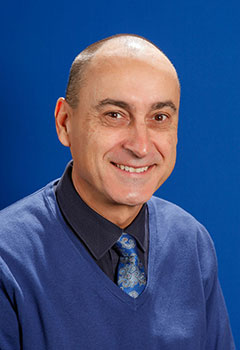 Mr. Angelo Coskinas
Mr. Angelo Coskinas joined ISB as the Upper School Principal in August 2014.
Prior to ISB, Angelo was the High School Vice-Principal of United World College of South East Asia (UWCSEA), Singapore. During his time at UWCSEA he was also an Upper School English teacher, deputy head of department and head of grade. Prior to UWCSEA, Angelo also taught in the Singapore national system and Australia.
With his two children completing the IB Diploma it was decided that the time was right for a new setting and experience. Angelo indicates that Serbia's rich cultural history, and the school's warm hospitality, made the decision to join ISB quite straightforward.
Angelo obtained his degree (specializing in English and history), and teaching diploma from the University of NSW, Australia, and his Master of Science (Educational Leadership) from Walden University, USA. He is presently pursuing his doctorate.
Angelo's passions are running, cycling, volleyball and touch football, though his failing body indicates that a good book and a comfortable old rocking chair are likely to be the new passions in the not too distant future.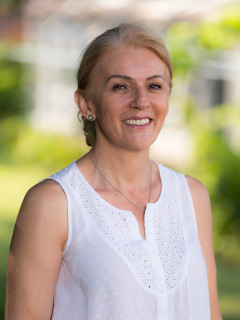 Ms. Snezana Hasanovic
Ms. Snezana (Zhana) Hasanovic joined ISB in February 2006 as the School Business Manager. Prior to her position at ISB, Zhana worked as the Treasurer at Tetra Pak world's leading food processing and packaging solutions company; and before that she worked as a Software Engineer at Percussion Software, a web content management software company in the USA.
Zhana's professional training and qualifications were earned at Boston University, and are in software engineering; however, during her entire schooling in the USA she worked in the field of finance - working for profit and non-profit companies and organizations - and fell in love with business and finance management. She now oversees the business management of ISB - all the administrative and logistical aspects of running a school.
She is married and has one child, who is an ISB alumnus and is studying and working in the USA. Zhana enjoys gardening, traveling, sports, and spending time with her family.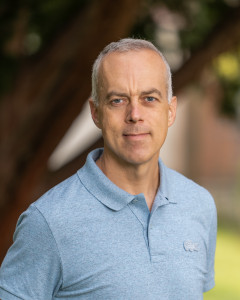 Mr. Branislav Nikolic
Mr. Branislav Nikolic has been the IT Director at the International School of Belgrade since 2005. Prior to joining ISB in his current full time position, he was working with ISB on an on-call basis, and has been providing IT support since 1996.
He earned a Master's Degree in Information Technology Management at the Union University in Belgrade. Prior to accepting the IT Director position at ISB, Branislav also worked as an IT Manager for 5 years at the USAID-dependent NGO called International Relief & Development.
Branislav enjoys spending time with his family and practicing various outdoor sports.