The International School of Belgrade has two school counselors on staff. Throughout the year, counselors monitor students' well-being with teachers, principals, learning support staff, and ISB families to assist students in their academic and socio-emotional development. Counselors work on an individual basis and with groups to help students transition through the school and support their socioemotional wellbeing. These services are not diagnostic or clinical, counsellors are there as a support system to the ISB educational community.
Counselors:
Honor the strengths of each student
Promote the student's socio-emotional development through education so that each learner can reach their highest academic potential
Work with all stakeholders creating bridges of communication to support all students
Foster a safe environment for students to learn
Facilitate our student's transitions into the community, moving to new communities and between schools
Assist identification, referral and support of students who require specialized services to ensure their well being
Sara Oliveira
soliveira@isb.rs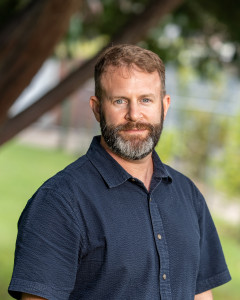 Alexander Becker
abecker@isb.rs
The lower school counselor supports students and their families in the process of enhancing social-emotional wellness and academic achievement. Students at ISB are continuously encouraged to look through the Primary Years Program (PYP) lens of inquiry to help them discover how their decisions impact their own well-being, the people they know, and their environment. The counselor uses team-based, proactive and solution-focused strategies to promote children's decision-making towards success.
The middle school counseling program supports the objectives of the Middle Years Program (MYP) by helping students develop thinking skills, global awareness, and becoming respectful, enthusiastic life-long learners. The counselor assists students in learning social, organizational and study skills through a variety of workshops and homeroom activities.
High school
At the high school level, the counselor assumes two responsibilities: guidance and university counseling with the goal of supporting students in becoming self-reflective, academically successful, healthy, and responsible young adults. The counselor regularly meets with teachers to keep track of students' academic, social and emotional progress. ISB is a college-preparatory school with an emphasis on academic excellence through the IB Diploma Program; therefore, the university counseling trajectory begins for our students in grade nine and follows a strategic continuum gaining depth and scope through grades ten and eleven. The program culminates in the university application process during semester one of grade 12, whereby matriculation to a tertiary institution is the goal and expectation for each ISB student.