IB Primary Years Programme
IB Primary Years Programme (PYP)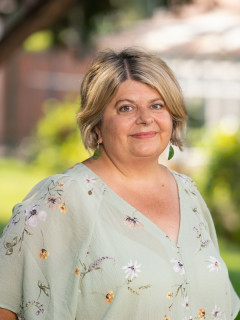 Chanda Pinsent
PYP Coordinator
cpinsent@isb.rs
The PYP is designed for students between the ages of 3 and 12 years. It is an inquiry-based transdisciplinary programme that focusses on the whole child - touching hearts as well as minds, and incudes the social, physical, emotional and cultural welfare of our students as well as their academic needs.
The PYP aims to develop internationally minded students, that with encouragement, care and opportunities, can create a better and more peaceful world. The PYP (as well as the MYP and DP), describe an internationally minded-person through the attributes expressed in the IB Learner Profile. These attributes describe what we want our students to become. We want our students to be inquirers, thinkers, communicators, risk-takers, knowledgeable, principled, caring, open-minded, balanced and reflective.
In addition, the program promotes and fosters a set of attitudes that include tolerance, respect, integrity, independence, enthusiasm, empathy, curiosity, creativity, cooperation, confidence, commitment and appreciation.
At ISB, we believe that learners construct meaning through planned, purposeful, concept-driven inquiries where skills, knowledge and understanding are embedded in authentic and meaningful contexts. We want to equip our students with the academic and life skills to make them responsible members of a rapidly changing global society.
As the PYP Coordinator I have the unique opportunity to work with all constituents of the Lower school – parents, teachers, admin and students! It is a reward for me to assist with the development of the Primary Years Programme whether it be through curriculum documentation, staff development, or through classroom interactions and engagements. Together we will ask, think, experience, question, doubt, learn and grow!