Admissions
Welcome to Admissions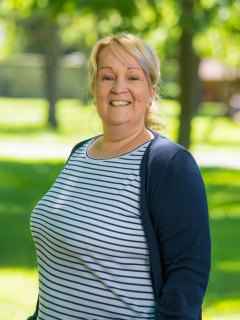 Ivana Garic
Admissions Officer
Welcome to Admissions!
We are delighted that you are considering becoming a part of our ISB family!
As parents/guardians, we always want the best for our children. Selecting the right school is a very important decision, as it lays a strong foundation to a path of lifelong learning.
The International School of Belgrade has been the leading light in international education in Belgrade for over 70 years. We are a truly international school and the first choice for the globally transient diplomatic and business community in Serbia. We are ambitious and strive for our students to be successful wherever they go in the world and make exceptional progress at all ages.
The International School of Belgrade has an ongoing intake, however, all applications are subject to seat availability. For this reason, it is best to inquire about available seats in advance of application.
The
Admissions Handbook
is important reading for all those applying to The International School of Belgrade. It outlines the admission standards and requirements, as well as the
application process
.
We look forward to helping and guiding you throughout the application process and hope to welcome you to our collaborative learning community that inspires, equips and empowers its students to succeed and contribute positively to society.
Please feel free to contact our Admissions Office to obtain more information about the school, or to schedule a visit to our campuses set in beautiful pastoral surroundings.
Also, we would be more than happy to schedule a virtual meeting and a tour of the school, should that be your preference.
For Frequently Asked Questions and Quick Links click here.